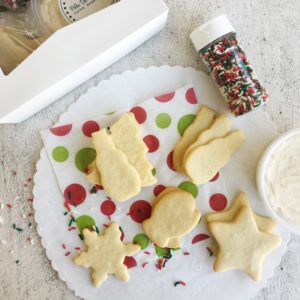 I bake,…you decorate!
Our popular cookie decorating kits are back for Christmas!
Each kit includes
An assortment of 10 Sugar Cookies
8 oz of our Vanilla Buttercream
4 oz Jar of Christmas Sprinkles
Available daily while supplies last
20.00
Our cookie kits are
Fun for the whole family…
A great play date activity…
and a sweet gift!