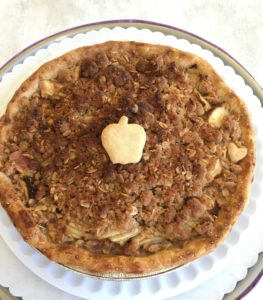 Order today for Thanksgiving   544.2253
All orders will be ready for pick up on Wednesday November 22nd  7 am-6 pm
Pies 22.     Tarts 24.
Apple Crumb Pie
Apple Cheese Tart
Apple Cranberry Pie
Pumpkin Pie
Pumpkin Cheese Tart
Flourless Chocolate Ganache Cake  24.
Loaf Cakes  7.
Pumpkin Spice Cake    Chocolate Chip Pumpkin Spice Cake    Apple Cinnamon Streusel Cake
Vanilla Pound Cake   Vanilla Chip Pound Cake   Lemon Pound Cake   Orange Cranberry Pound Cake
Almond Pound Cake  Banana Bread  Chocolate Chip Banana Bread
Norwegian Christmas Cake
And for  Thanksgiving Morning…available Wednesday Nov. 22
Order our Muffins, Scones, Croissants, Crumbcake too!
                                                                          Open  Tuesday – Saturday 7-5    Sunday 7-1
December Hours
                                                                         We will be open daily through December 24th.
Monday – Thursday 7-5
Friday 7-6        Saturday 7-5      Sunday 7-2